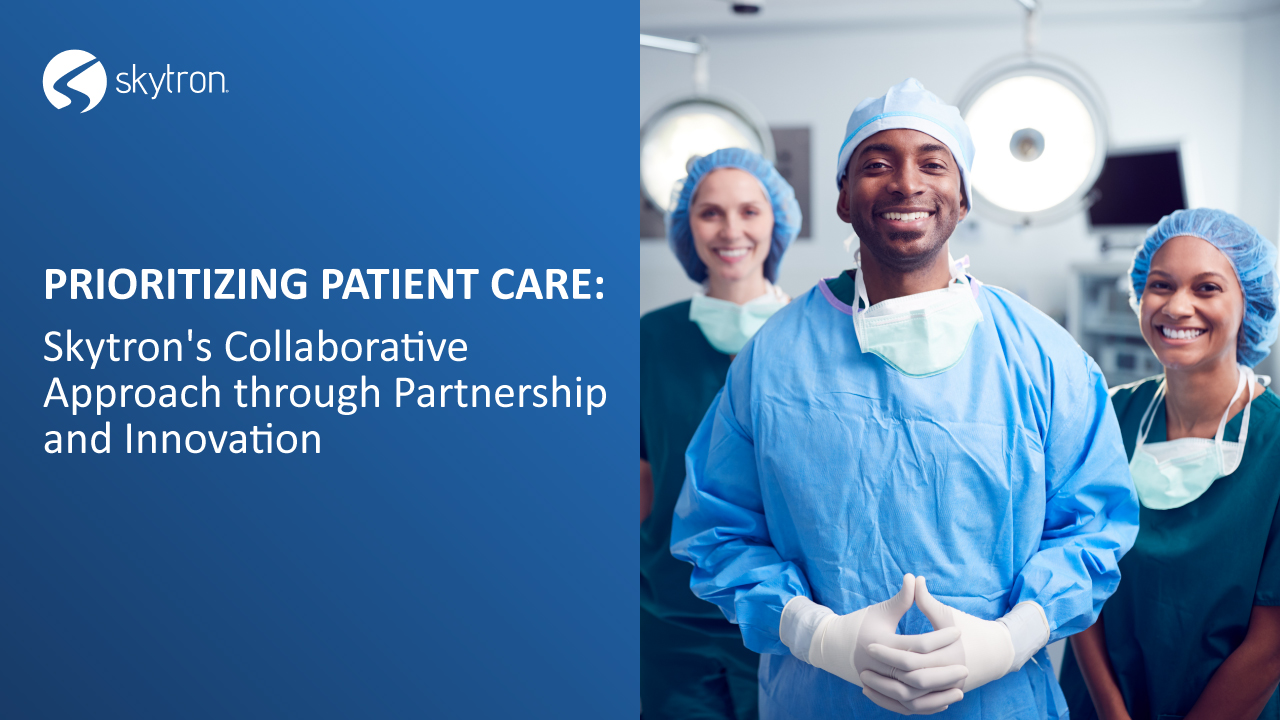 In 2022 Skytron turned fifty. That's fifty years as a family-owned, privately held organization, an accomplishment we take immense pride in. As we all know, healthcare continues to evolve and change. Large medical corporations are purchasing smaller medical companies, hospital systems are acquiring ambulatory surgery centers, and stand-alone, physician-owned outpatient surgery centers seem few and far between. This is in part due to reimbursement policies, liabilities, profit margins, and more. In the name of patient care, we believe that the best approach is always the one that nets a positive patient outcome.
In recent times, the terms acquisitions and partnerships have acquired an unfavorable reputation, with individuals associating them with the notions of monopolization and profit-driven endeavors. However, our organization seeks to adopt a different approach, one that aligns with the values of placing people and patients as the topmost priority, with generating a significant impact coming in second place. This philosophy is encapsulated in the Skytron approach, which we aim to embrace.
Our mission is to provide clinically superior equipment for our healthcare customers. By listening carefully to our customers and working as one team with our sales representatives and manufacturing partners, we provide quality solutions with lower life-cycle costs. Our objective is long-term relationships with our customers, business partners, and employees. We focus on quality performance, with integrity to reach that goal, from the products we sell to every service we provide.
Partnership Impact
Making a bigger splash in the market looks like new technology innovations and continued partnerships (not acquisitions). In July 2022 we had the opportunity to partner with Arthrex.
The benefits of this partnership to you look like this:
Shared goal to improve surgical quality and patient care
Comprehensive suite of operative solutions with the most advanced technology and infrastructure
Access to quality-driven, reliable operating room products, service, and education
Exclusive, extended warranty to best accommodate customers
Creative financing solutions
If you're interested in seeing what this partnership looks like in action here is a virtual look
Team Impact
Annually Skytron gathers under one roof with over 40 representative firms at our National Sales Meeting and we are just days away from our upcoming event. This gives us the opportunity to collaborate on how to best serve our facilities and work together as one to create change.
From supplier and employee relationships to those we have with over 40 locally invested representative firms and their networks. Each of these valued partners selling our products is invested in their communities. Rather than having a direct sales force, we have this group of valued partners that have built close long-term relationships in local healthcare facilities with clinicians. Each firm is invested in the success of its clients, offering the highest level of service.
We are committed to not changing a thing when it comes to people always remaining at the center of what we do. We will continue to serve you like we always have, and look forward to new and continued partnerships.
If you are interested in becoming part of our Skytron family view current opportunities