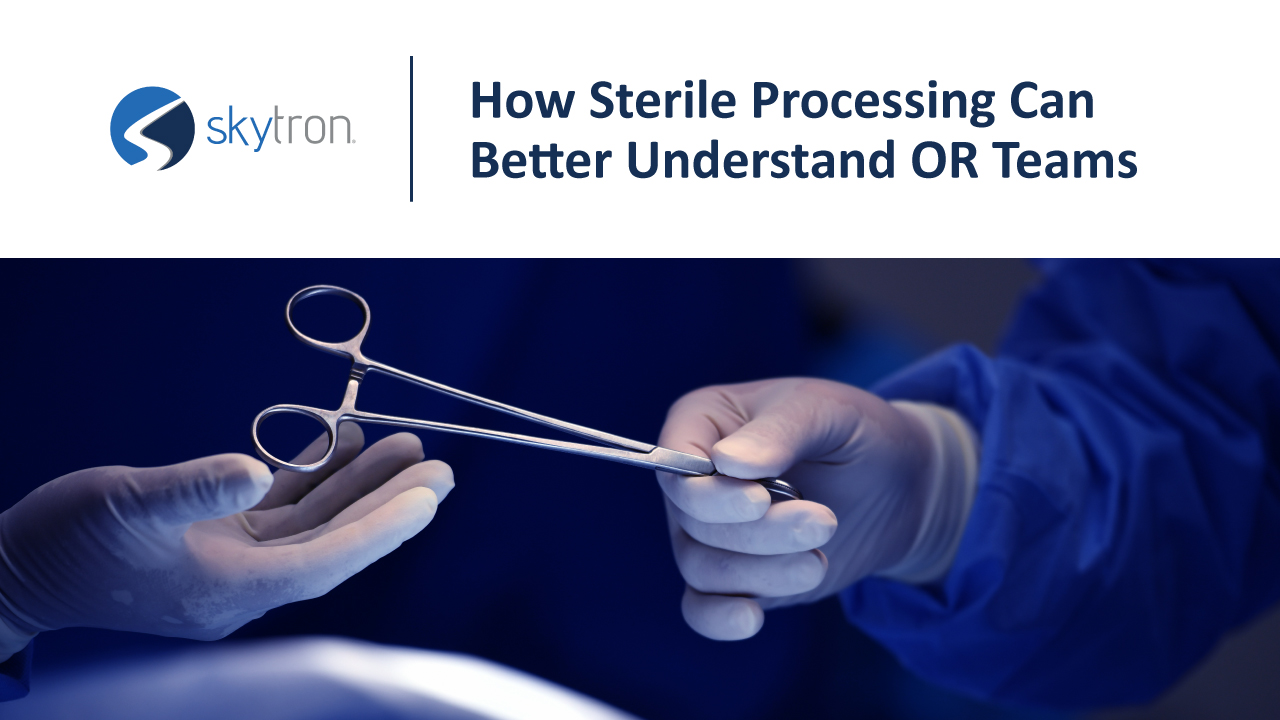 To walk a mile in someone's shoes is to consider or understand another person's perspectives, experiences, or motivations.
Working in Sterile Processing (SP) is not an easy job, there is no glamorous way to spin it. Sometimes we wish people would understand how we feel holed up in the basement of the hospital, or a windowless department that most key and clinical decision-makers couldn't locate if you paid them. Without you, surgery couldn't happen, and surgery is the primary revenue-generating engine of most hospitals. So, maybe you feel that certain professional courtesies are due to you. Yet, we challenge you to take a step back and walk in the shoes of other roles that are part of this revenue-generating machine.
In this article we will cover a mile in the shoes of four key players in the operating room; the surgeon, the nurses, the scrub technicians, and the management/team leads. In gaining more clarity on what a day looks like for them, it may help you understand how to best communicate and respect their roles.
The Surgeon
Typically, a surgeon has over a decade of education under their belt. They have worked tireless hours of residency and endured many a sleepless night to have the title of "doctor". They not only have cases in the operating room but a minimum number of office visits that they have to achieve. They have call rotations and if a weekend call was on their calendar when they arrive for a Monday morning 0700 case, they slept only a few hours. Surgery is also a key revenue generator for them, and every minute in the OR counts. If a surgeon was to talk to an SP technician, they would likely want them to know how important their job is, the critical nature of complete sets in working order, and that the case is only as strong as the weakest link. Meaning it takes an army and they need the full team's support, SP included.
The Nurse
An OR nurse has a skill set that can apply to any surgery, they manage all of the activities within the room, and they can be assigned as a circulating nurse (manages everything beyond the surgical field-assisting anesthesia, managing the counts, charting, and maintain the OR flow), or a scrub nurse (scrubbed into the procedure and hands-on) depending on their assignment for the day. They communicate with the patient before the procedure, and post-operative as well. They have to be prepared for the unexpected at any turn. They have a very busy role in the OR and run on all cylinders.
The Surgical Technician
Often referred to as a scrub tech, this role is one of support during procedures. They aid in room setup and instrument inspection before the procedure, help maintain the sterile field, and assist with room turn, they are experts in "sterile technique." They facilitate the surgeon by helping to predict their needs in terms of instrumentation and do instrumentation handoff during cases. This position is what we commonly refer to as the "aseptic pro." They verify the sterility and double-check SP's work to catch any misses, they can be your best friend and save you from write-ups in many cases.
Here is a quick snapshot of the role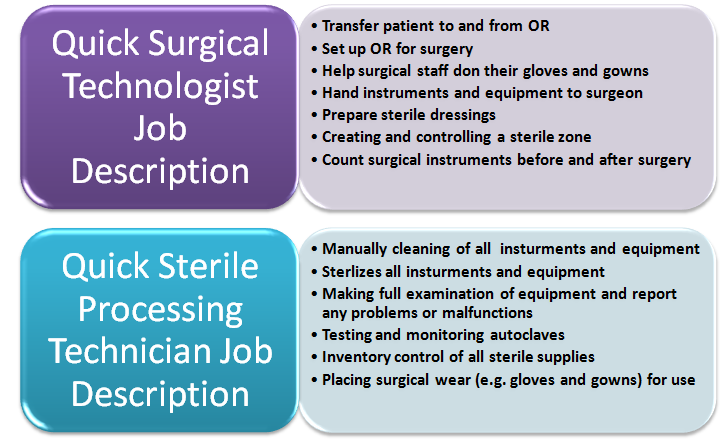 Source: Is There a Difference Between a Surgical Technologist and a Sterile Processing Technician?
The Management Crew (Team leads, Assistant Nurse Managers (ANMs), SP Manager, and Director of Surgery)
Whether it's a nurse manager (typically segregated by surgical specialty) or a department head (sterile processing or operating room) this role is jam-packed with responsibility. From managing workflow, staff scheduling, meeting with vendor representatives, and internal departmental meetings they have a big job. When you may feel like they aren't "boots on the ground" or your voice and concerns aren't being heard that might not always be the case. They very well can be fighting for YOUR job behind the scenes or working on process improvement measures to make your job easier. If you don't feel valued by this team.
Come to them with solutions to problems and suggestions (not just complaints).
Realize that they have multiple roles and balls to juggle.
They can often influence your career growth.
As you walk through your days and nights in SP always keep front of mind what these additional roles are tasked with daily. This not only helps you better understand how you can help, but it also can give you a moment to pause and reflect before reacting.
Your growth and future in SP are determined in a large part by you. Keep developing professionally, and continue to come to the table with great suggestions. You will never regret working on becoming the best Sterile Processing technician possible and educating yourself.