Skytron has been making an impact as a privately held company for 50 years — over that time a legacy has emerged.  One formed by people, family, and representative firms coming together over the past half century to create something truly unique and impactful. Being a privately held company that just turned fifty, is a milestone worth celebrating. We are dedicating this write-up to explain to you how we've accomplished something of this magnitude.
We invite you to pause for a beat (something that rarely happens in the fast pace of healthcare) and reflect with us. What better way is there to kick this off than sharing some photos from our 50th celebration? These images capture the legacy and generations of Skytron executives, principals, and people that have created our legacy as an organization far better than words ever will.

People
Products and services are important, but a company is only as good as its people. Skytron prides itself on the incredible individuals that make up our organization. If you have ever set foot in our headquarters, you will feel the difference here. Our core values are far more than a plaque on the wall; they can be felt and emitted by our team. The commitment from our Skytron team has created a workplace culture that feels less like work, and more like family. With 50 years under the same ownership, we live out our core values every day:
Partnering Philosophy
Integrity
Superior & Pioneering Solutions
Long-term Focus
We pride ourselves greatly on the partnerships we have built from supplier and employee relationships to those we have with the over 50 locally invested representative firms and their networks. Each of these valued partners selling our products are invested in their communities. Rather than having a direct sales force, we have this group of valued partners that have built close long-term relationships in local healthcare facilities with clinicians. Each firm is invested in the success of their clients, offering the highest level of service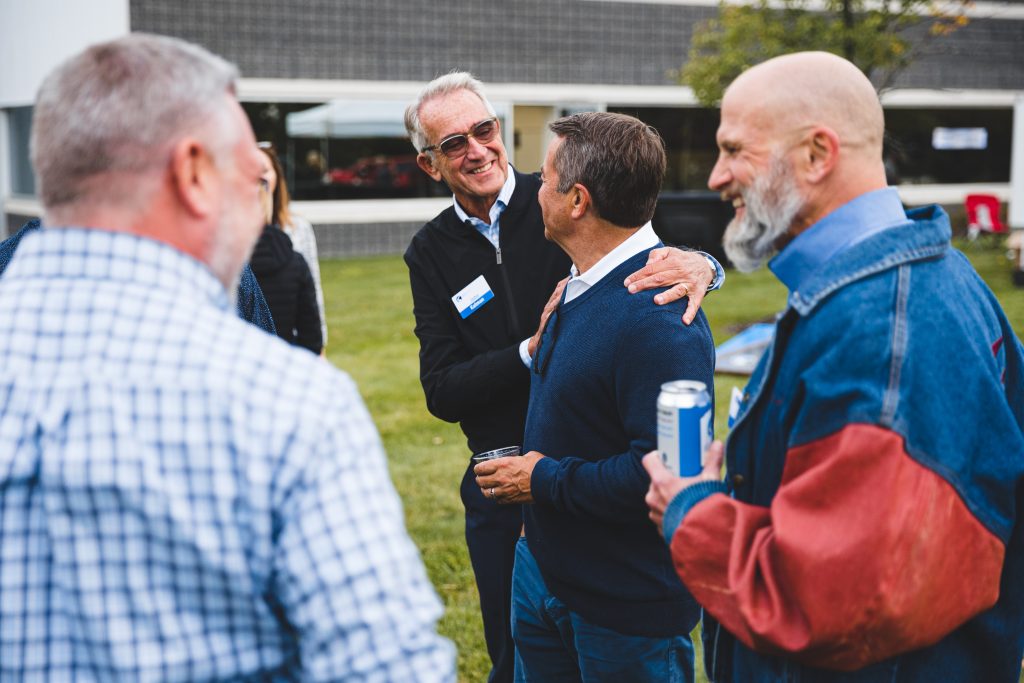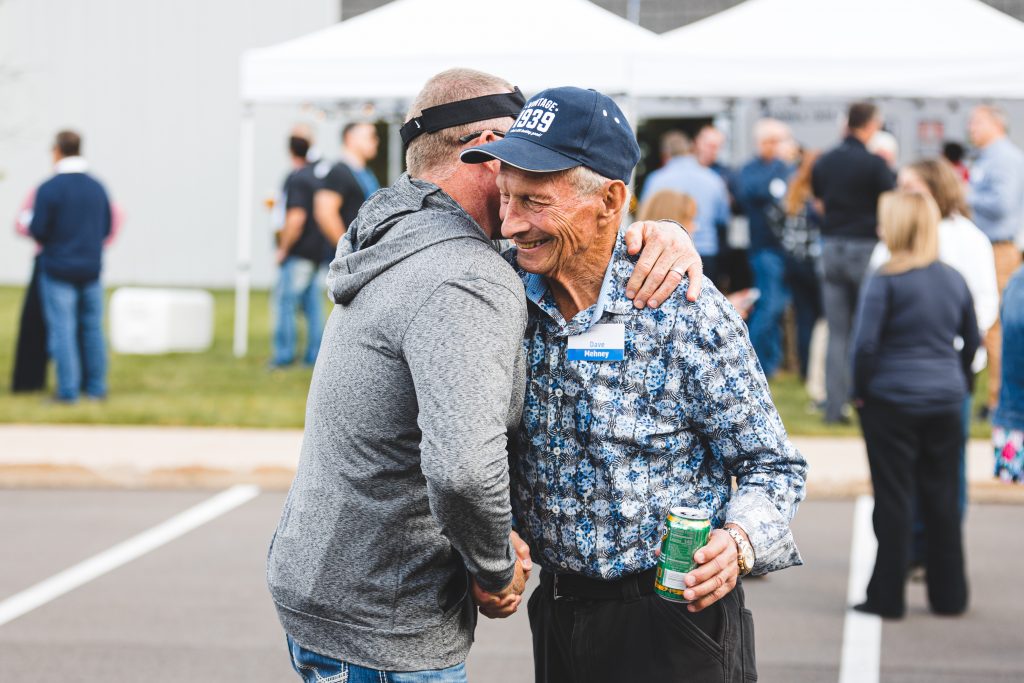 Products
Skytron is a specialist and a market leader in the Operating Room (OR) for surgical lights, tables, and booms. The products we offer need to be better than just "clinically acceptable." We compete against large publicly traded companies, but we take a long-term view. We know that in order to remain at the top for these categories we have to offer products that have something unique. We do this by getting continuous customer feedback. Our solutions enhance the utilization of people, facilities, and capital because they are designed with the user in mind and have a low, long-term cost of ownership.
We will continue to follow the principles we've used in the OR and apply them to the Sterile Processing (SP) area. We plan to expand our offerings in SP, but even today, we can completely outfit this
department to meet its needs. Over the next 5 years, we plan to make an even larger impact in this space
Process
Skytron was founded upon its belief that customer service is essential to building a brand that is trusted and set apart from the rest. It is through the company's core values of partnering philosophy, integrity, and long-term focus that the commitment to customer service and pioneering solutions is upheld. Skytron strives to demonstrate these values to all of its customers, sales representatives, employees, and suppliers every day.
The products we provide and the people that make up our organization allow Skytron to be what it is today. Our customers trust us because we are who we say we are and we do what we say we will do. We have earned a five-star rating when it comes to quoting transparency, according to an independent review organization. None of our competitors can say that. We are proud to have earned the trust of our customers.
We will close with this; of the companies born today less than 1% of them will be around 50 years from now. We've had the opportunity to touch a lot of lives when it comes to our employees and key suppliers that we've partnered with, many for almost our entire existence. Each of these suppliers and representative firms has a family, business, and employees of their own that have benefited from our partnering philosophy. We want to honor each employee, supplier, and representative firm and continue to give it everything we have to make Skytron even more successful in the years to come.